Exploring Dubai on Wheels: An Overview of Car and Driving Services Available
Dubai offers a comprehensive range of car and driving services to accommodate residents and visitors alike.
Join us as we delve into the world of car rentals, chauffeur-driven experiences, and other transportation options available in Dubai. Whether you're a local or a visitor, this comprehensive overview will help you make the most of your time in Dubai and unlock the incredible experiences that await you on the city's vibrant roads.
So fasten your seatbelts and get ready to explore Dubai on wheels!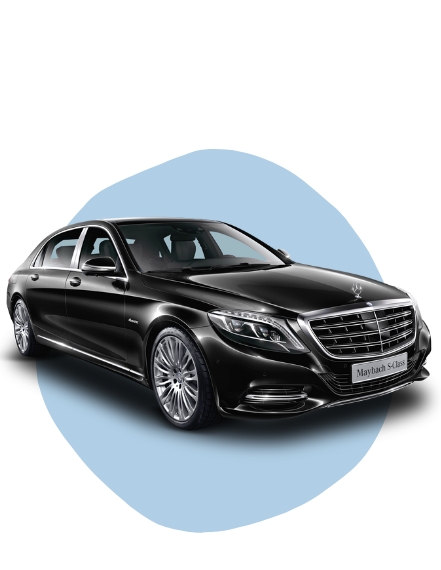 PROCESS
Car and Driving Services in Dubai for a Smooth Journey
Exploring Dubai on Wheels: An Overview of Car and Driving Services Available
Dubai is known for its luxury and convenience, and chauffeur services are a popular choice for transportation in the city. There are several reputable chauffeur service providers in Dubai that offer professional drivers and a range of vehicles to cater to different needs. Some of the well-known chauffeur services that we can help you with within Dubai include:
Dubai Chauffeur: They provide chauffeur-driven luxury vehicles, including sedans, SUVs, and limousines. Their services are available for airport transfers, corporate events, city tours, and special occasions.
Dubai Exotic Limo: This company specializes in luxury and peculiar car rentals with chauffeurs. They offer a fleet of high-end vehicles, such as Ferraris, Lamborghinis, Rolls-Royces, and Bentleys, for various purposes, including weddings, VIP transportation, and sightseeing tours.
Dubai Driver: They offer professional chauffeurs for hire in Dubai, providing well-trained drivers and a selection of luxury cars, SUVs, and vans. Their services are available for both individuals and corporate clients.
Driver Dubai: This chauffeur service company provides professional drivers for short-term and long-term hires. They offer a range of vehicles, from sedans to SUVs, and cater to various transportation needs, including airport transfers, business meetings, and events.
Dubai Private Tour: While primarily focused on guided tours, Dubai Private Tour also provides chauffeur services for individuals and groups. Their experienced drivers can assist with airport transfers, city tours, and personalized itineraries.
Tell us what you need and we will make sure that our partners will provide you with the best service in town.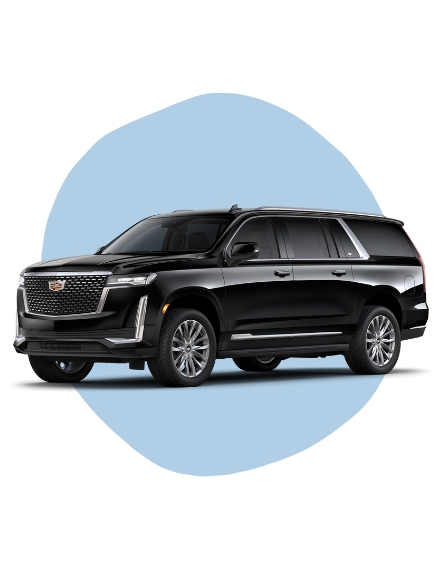 What Is The Best Way to Commute in Dubai?
Whether you prefer the flexibility of renting a car, the luxury of chauffeur-driven transportation, or the convenience of ride-hailing apps, Dubai has options to suit every preference and budget. By leveraging these services, you can navigate Dubai's roads with ease, ensuring a comfortable and enjoyable experience while exploring the city or attending events.
The other way around is to discuss with us any car and driving services that you are in need and we will provide you with the best option available in the market.
Can I use an international driving license in Dubai?
Yes, visitors and residents can use their valid international driving licenses for a certain period, usually 6 months. After that, they need to obtain a driving license from Dubai's authorities. Another option is to have a look into other car and driving services available in the market that can suit their needs.
It's important to note that specific requirements and processes may vary, so it's advisable to check with the RTA, us or directly with the driving schools for the most up-to-date information and guidelines.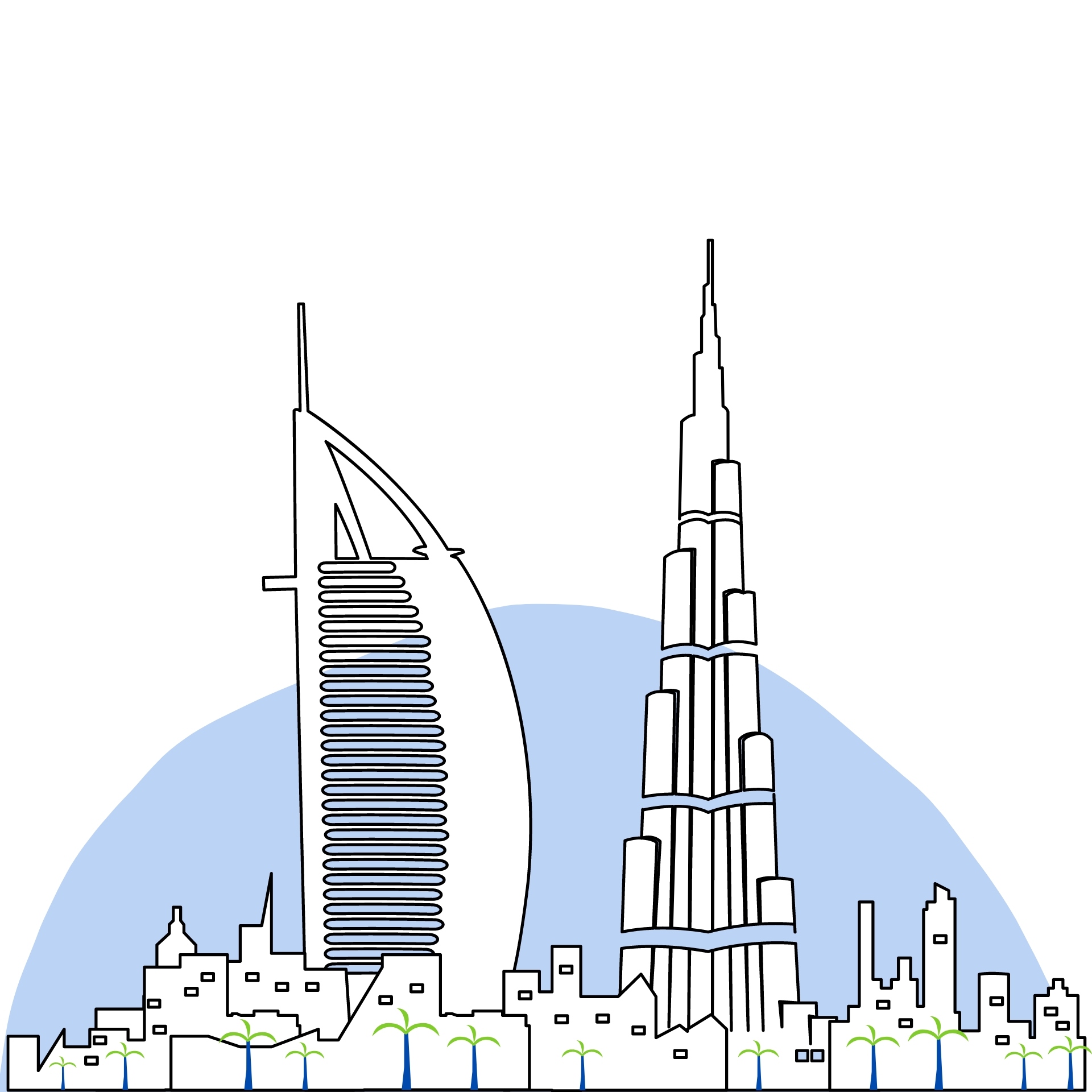 - Driving License Process
Eligibility Criteria
Getting you the best advise
To be eligible for a driving license in Dubai, you must be at least 18 years old.
Expatriates should hold a valid residence visa and meet the specific visa criteria set by the authorities.
Driving School Enrollment
Verification
Enrolling in an authorized driving school in Dubai. These schools offer comprehensive driving courses and training programs.
Choosing a driving school based on reputation, facilities, language options, and course fees.
Theory Classes and Knowledge Test
Doing the admin for you
Attend theory classes conducted by the driving school to learn traffic rules, regulations, and road signs.
After completing the theory classes, you need to pass a knowledge test conducted by the Roads and Transport Authority (RTA).
Practical Training
Being your support
Undergo practical training sessions with a qualified driving instructor.
Develop essential driving skills, including vehicle control, maneuvering, and obeying traffic rules.
Practice driving in different road and traffic conditions to gain confidence and experience.
Internal Assessment and Road Test
Being your support
Pass the internal assessment conducted by your driving school. This assessment evaluates your readiness for the final road test.
Once you pass the internal assessment, schedule a road test appointment with the RTA.
During the road test, demonstrate your driving skills, knowledge of traffic rules, and ability to handle various driving situations.
License Issuance
Being your support
Upon successful completion of the road test, your driving school will assist you in obtaining the necessary documents for license issuance.
Submit the required documents, such as passport copies, residence visa, Emirates ID, and eye test results, to the RTA.
Pay the applicable fees for license issuance.
License Collection
Being your support
After the necessary processing period, collect your driving license from the designated RTA office.
Ensure that you review and understand the license terms and restrictions.
License Renewal
Being your support
Driving licenses in Dubai are typically valid for a period of 10 years for UAE nationals and 2 to 5 years for expatriates.
Renew your driving license before its expiration date to continue driving legally in Dubai
- Frequently asked questions
For UAE nationals, driving licenses are typically valid for 10 years. However, for expatriates, the validity may range from 2 to 5 years, depending on the type of residence visa.
The process involves enrolling in an authorized driving school, attending theory classes, passing a knowledge test, undergoing practical training, passing an internal assessment, and finally, passing a road test conducted by the Roads and Transport Authority (RTA).
Absolutely. There are numerous chauffeur-driven car services available in Dubai and we partner with the best!
These services provide professional drivers who can take you to your desired destinations in comfort and style. It's a convenient option for business meetings, special events, or simply exploring the city without having to worry about driving or parking.
Yes, both Uber and Careem operate in Dubai. These ride-hailing services provide a convenient and affordable way to get around the city. You can book a ride through their apps, track the driver's location, and pay electronically, making it a popular choice among residents and visitors.
Dubai has numerous authorized service centres for various car brands and we know them all. You can locate these centres by visiting the official websites of the car manufacturers or contacting their customer service helplines or you can ask us to do it for you and manage start to end te entire process.
We Are
Professionals.Experts.Effective.Trusted.